By Levina
Update as on 4th April 2021:
According to the latest reports President Putin said– Military build up is defensive and pose NO threat.
But here's the catch:
~Russian convoy was seen carrying BRIDGE sections, possibly planning to cross a water body. Closest water body is 50-70 Km away from the border.
~USAF RQ-4 Global Hawk was seen flying close to Crimea. Interestingly in the same area there's a S-400 sys. Anything within 400 Km range of it— if flies, it dies! —as a veteran said. Location of S-400 in the pic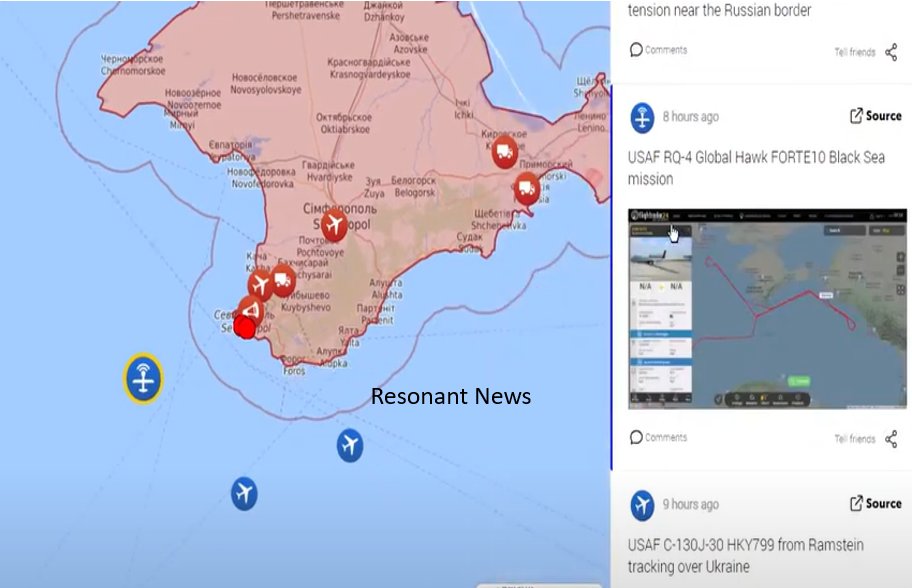 .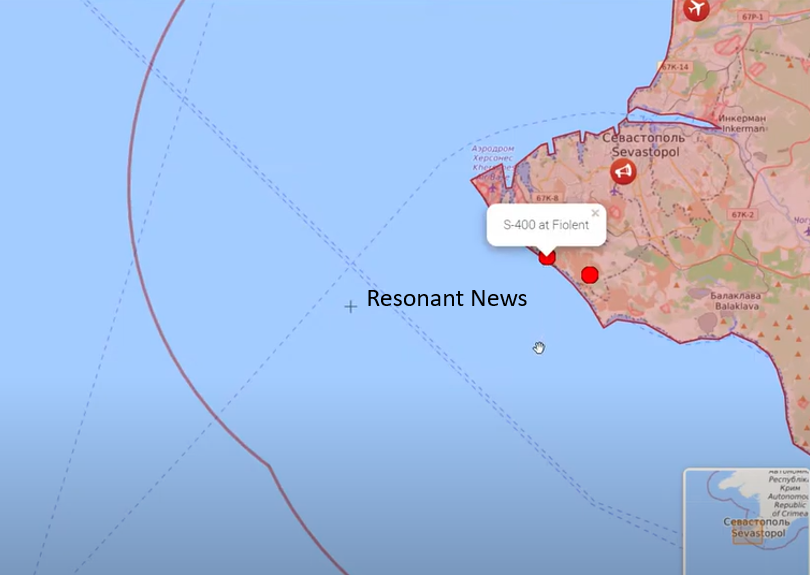 ~USAF C-130 J ws also seen over Ukraine.
~The only bridge that connects Crimea to Russia has been shut down for civilians. It's now being used only for movement of military convoys.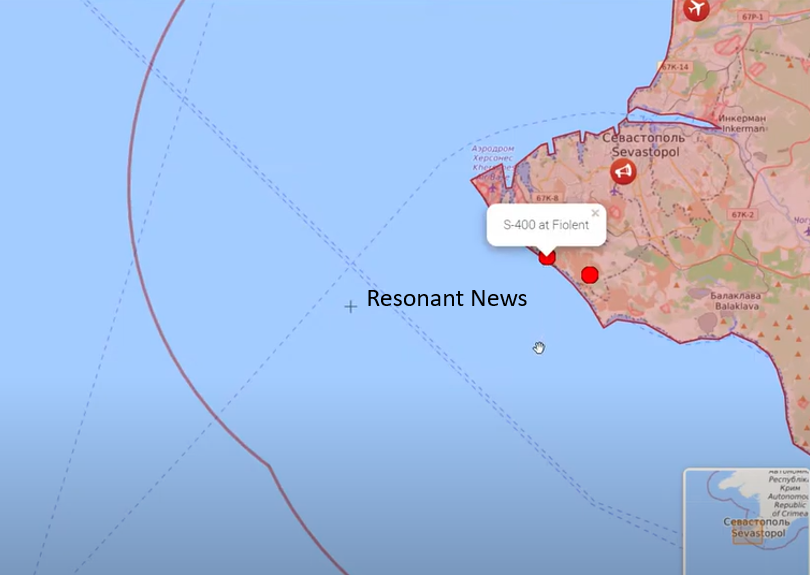 ~In the Donbas region, there have been 21 ceasefire violations since yesterday. Both Russia & Ukraine have accused each other of shelling. 2 Ukrainian soldiers have been wounded.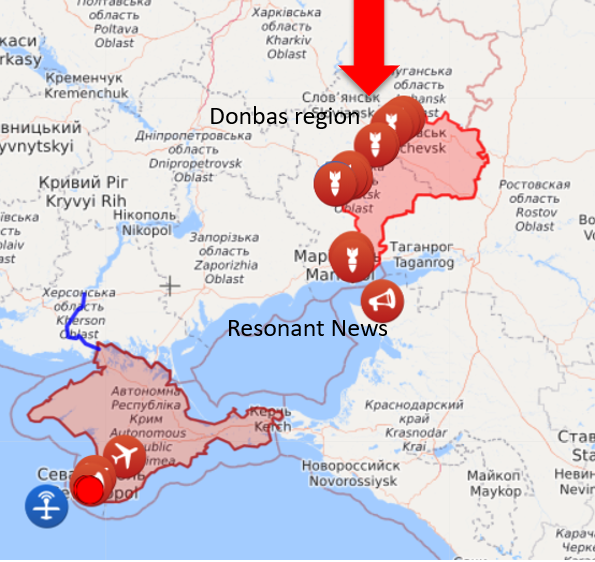 ~Pics of fuel tanks and artillery being moved to the border by Russia.
Videos:
S-400 being moved? A battery of S-400 is located at Fiolent, Crimea already, along with a CDAA ( circularly disposed antenna ray).
Update as on Jan 20th 2022:
Cyber attacks came first
Update as on feb 15th 2022:
Russia also mislead that they are sending back soldiers after their exercise in Belarus. Just like Israel mislead Hamas.
Update as on Feb 23rd 2022: Electronic warfare
Update: #Ukraine#Russia Russian Leer-3» #ElectronicWarfare sys hs begun its work; Ukrainian soldiers got msgs on their mobs—"move back before Russian soldiers arrive".
What does LEER 3 do?
It combines jammers + Orlan-10 UAV to disable networks, can send fake messages to subscribers. LEER 3 was spotted near Donbass as early as 2017 and then in Syria, in 2018.
~ Wikileaks posts that US had disarmed Ukranian submarine in 2009.
Update as on Feb 24rd 2022: Explosions and move towards KYIV
Strategy at play Pincer Movement. You can read our article here to understand what does Pincer movement mean: PINCER AMBUSH, A MILITARY STRATEGY
2. Amphibious landings at Odessa and the Sea of Azov and Russian forces are moving towards Kharkiv.
3. Meanwhile Pak PM has been invited to Russia by President Putin. Has he been invited to provide non state actors just like it happened during Azerbaijan and Armenia war? Possible!
https://twitter.com/LevinaNeythiri/status/1496701497060429825?s=20&t=y10gKQ6tiSC8N_dqZZ3TMw
~ Cruisse missile's flight tracked
These pictures will be remembered for long! HOURS BEFORE THE ATTACK!
Ukrainian President Zelensky with his soldiers & Russian President laid wreath at the WAR MEMORIAL.
Yesterday was "Defender of the Fatherland Day" for Russians!
Seems all of them knew what was afoot!
Tomb of the unknown soldier (Moscow) is dedicated to Soviet soldiers killed during WWII.
There are times when Russia is referred as motherland but 23rd Feb is observed as defender of fatherland.
Ukraine abolished the day, instated Defender of Ukraine Day on 14th Oct.
Update as on Feb 25rd 2022:
From civilian area
~Chernobyl nuclear power plant taken over by Russian paratroopers.
Update as on Feb 25rd 2022:
Operation #Ganga, and non state actors hv got involved in the form of Che-chen rebeIs.
Update as on Feb 27rd 2022:
~President Vladimir Putin has ordered Russian #nuclear deterrent forces on alert amid tensions with the West over Ukraine— report by White house bureau chief.
~Provocative statement—- "REGIME CHANGE needed in Russia— Co chair EU!"
Update as on Feb 28rd 2022:
~Blackwater, American Private military firm, makes it's presence felt in Ukraine. Also Bio lab issue rages!
https://youtu.be/T3WfReav4IA
Update as on March 1st 2022:
Info warfare taking place from ukro's security service and 72nd min PSO (psy op unit) in Kiev will be hit with high precision weapons. Residents asked to leave PRONTO. Kiev might fall soon it seems. Long night!
~ The goal is to turn Ukraine into a landlocked country, so that Russia can have it's way during a negotiation
~Updated map
Update as on March 2nd 2022:
MariupoI and access to sea of Azov cut off!
~As Russian paratroopers land in Khakiv, people predict it might fall soon. Kherson falls— Times of Israel reports, and with that Ukro's access to black sea will see disruptions. Last night MariupoI was surrounded limiting Ukro's access to sea of Azof.
Update as on March 3rd 2022:
Update as on March 6th 2022:
~In less than a week, the United States and NATO have pushed more than 17,000 antitank weapons, including Javelin missiles, over the borders of Poland and Romania,"
~Western think tanks & military strategists r calling #Russia's attack on Ukraine a failed strategy. Is it really a failure? ~PHASE 1 is over, what's PHASE-2? ~Do you know about #SUWALKI GAP? Why is it IMPORTANT
~Banking sector will evolve soon: ~Russia to replace VISA & MasterCard with a new #MIR card sys in partnership with China's #Unionpay. ~Interestingly "Russia central bank currency composition is NOT in GOLD but euro & USD which is inaccessible now.
~ 70 #British SAS soldiers and 150 #US NAVY seals are training with #Ukrainian soldiers in Lithuania for a mission to rescue Ukrainian President, IF he requests for it. Lithuania is Belarus's neighbour, and a NATO member.
~Update as on March 19th 2022:
Russian fires hypersonic missile Kinzhal to destroy an underground base in Ukraine.