In next few weeks, Indian NSA (national security advisor), Mr Ajit Doval, will submit the new Indian military doctrine to the Indian government. This document is called National security strategy (NSS). In an era of hybrid warfare, when hacking satellites, cyberspace war, and psy ops are part of the military posture of several behemoth countries, India should be proactive in weaponizing its intelligence information by resorting to coercive disclosure. Saving intel info for future use, expecting a conventional war, is like waiting to eat a fruit after it rots.
What is Coercive disclosure?
Indian sleuth community, ISRO and defence forces have in the recent past repeatedly proven their capability to work in tandem,successfully cutting down the enemy's unbridled ambitions at its knee. Surgical strike carried out by Indian Army on the terrorist launch pads, in 2016, and the Balakot strike carried out by Indian Air force, earlier this year, are signs that India's military doctrine has changed, and that India now believes in flexing its pecs. A new epoch has dawned upon us!
Whilst the tectonic shift in India's security strategy introduced by NSA, Ajit Doval, is commendable, but India still relies heavily on conventional methods of attacking the enemy that involve a certain degree of risk for our forces. Sun Tzu said– "The supreme art of fighting a war is to subdue the enemy without fighting". It is one of the most pragmatic way of preempting a terror strike. According to Ofer Reimer and Daniel Sobelman, intelligence disclosure to the right audience, at the right time, helps weaponize intelligence information gleaned by the state spy agencies. This is called Coercive disclosure. This is no cock and bull theory; countries like America, Israel and Russia have been effectively using this strategy to thwart possible terrorist attacks on their soil. Sporadically, India should release satellite pictures of terrorist hide outs located in Pakistan, to corner it at international meetings like United Nations General Assembly (UNGA). The idea is to expose the enemy to an international audience by selective publishing of intelligence information. Though spilling intelligence information to the populace might sound counter-intuitive to many, but if security establishment of the country treads this path cautiously then the strategy can bestow benevolence on the nation.
Weighing the pros and cons
Every system in nature has an inherent quality of conserving its energy– be it our body's biological ability to prevent excessive dissipation of energy from the body, or human reliance on technology to reduce time and effort in getting work done. So it is very logical to come up with a strategy which is effective, involves lesser risk to the forces and prevents direct contact of our forces with the terrorists.
Few days ago, Indian Army had released a video of Pakistani SSG commandos, part of the infamous BAT (border action team), who were pushed back to their post after they came in close contact with Indian soldiers, near KG sector, Poonch. Since July end, when Indian Army killed 4 Pakistani commandos in Keran sector, Pakistani Army has been grinding its nose to the stone, to facilitate infiltration of terrorists and its BAT team into India. Atleast 15 such attempts were foiled by our forces. Such revelations can not be called a coercive disclosure as it merely exposes the clandestine semi-military operations undertaken by the enemy state.
Pakistan's strategy has been, to utilize its terrorist pawns, who require lesser training and investment than conventional forces, to come in direct contact with the Indian forces, causing a few dents in the armour of our knights guarding the borders. On luckier days, enemy can get way with IED attacks on our paramilitary forces, which are not at par with Indian Army vis-à-vis weapons and intelligence gathering. With Jihadis being trained to blow themselves up, loosing myriads of them at the border while infiltrating isn't really a loss to the Pakistani Army. Waves after waves of Jihadis can be unleashed on us, without the enemy having to move a needle.
Under such circumstances, Indian military doctrine should be such that it utilizes its first line of defence–sleuths, and whittles down its over reliance on conventional forces. Coercive disclosure, is a prudent way of taking the war to the enemy's soil. It is possible that when India publishes satellite pictures of the terrorist hide outs inside Pakistan, ISI (Pakistan's spy agency which runs the terrorists camps), will be forced to push the camps deeper into Pakistani territory. When periodically such revelations are made public, Pakistan will be asked for explanations by international community, and the terrorist nation might finally buckle under pressure. This will put the enemy on a back foot. Advantage India!
This is not mere author's imagination but a tried and tested method by countries which have faced incessant terrorist attacks.
Coercive disclosure, the silver bullet
Last year, at United Nations General Assembly, a pandemonium was created across the world when the Israeli Prime Minister, Benjamin Netanyahu, disclosed the location of atomic warehouse inside Tehran, Iran. Adding to the woes of Iran, official account of Israeli defence forces on twitter, regularly posts location deets of enemy groups like Hezbollah.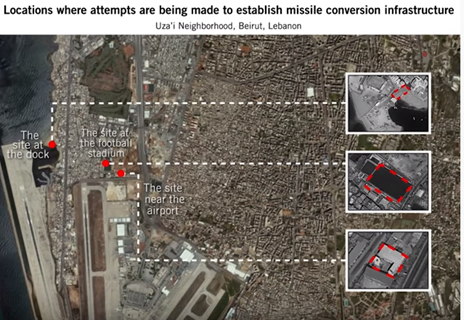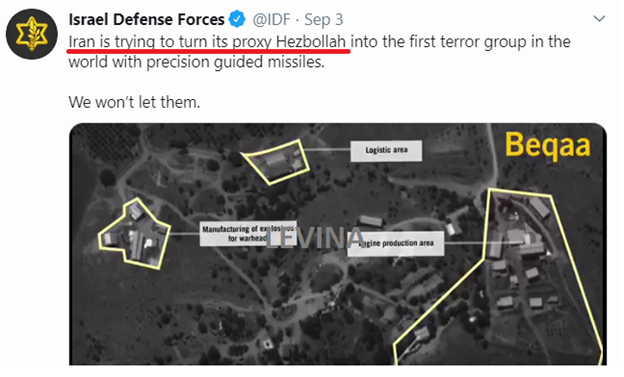 In 2017, American NSA, Richard Ledgett, revealed that US State Dept had penetrated computer networks of Russian intel agency, and was able to monitor them as they attacked American systems in 2014. With this revelation US govt was able to prove Russia's aggressive cyber attacks on its systems.
The above examples are few instances when coercive disclosure had achieved tangible results by pruning enemy states nefarious designs, without risking the use of conventional forces.
Indian defense ministry has very recently approved information warfare branch, an entity to counter the disinformation purveyed by enemy states as they wage psychological war against India. Unfortunately, the entity is still in its fledgling state. Since the Balakot strike, DGISPR ( Director General of Inter Services Public Relations, Pakistan), and social media accounts aided by the enemy state, have used myriads of pictures of Indian Army officers, to carry out maligning campaigns against Indian Army. In the future, official social media accounts of Indian defence forces, should promptly publish list of the social media accounts, which indulge in honey trapping, and purveying fake news. Its pernicious to post all the names, but at-least a few accounts which brazenly indulge in such nefarious activities should be exposed. This will help in alerting not just the officers but also the commoners using social media, who may have innocuously fallen into the traps.
It is time Indian defence forces stepped into to terra-incognita, and stopped shying away from using its resources from inoculating the populace from fake news, and from participating in cyberwarfare. Indian military doctrine must take an avant-garde approach to cock-a-snook at the enemy.
Article by Levina