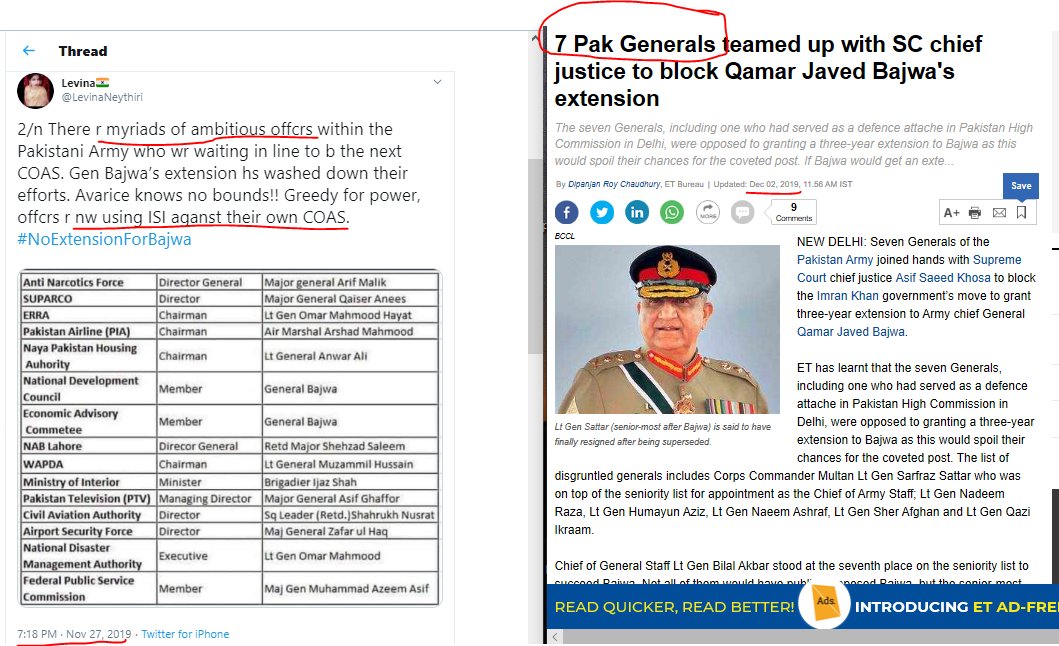 You can read Part-2 , Part-3 & part-4 in the links.
Pakistani Army seems to be in a quagmire as Supreme Court of Pakistan and General Bajwa, Chief of Army staff, have crossed swords. Interestingly, retired Pakistani Army officers have now filed a case against General Bajwa claiming he's a Quadiani (Ahmadiya), ergo has no right to continue as COAS. Seems ISI hs a role to play!!!
It started with Imran Khan, Pakistan's Prime Minister, forwarding a letter to Pakistani president to consider General Bajwa's extension for next 3 years. The President, ostensibly, signed the recommendation as the three words that weighed their worth in gold were mentioned– "regional security environment".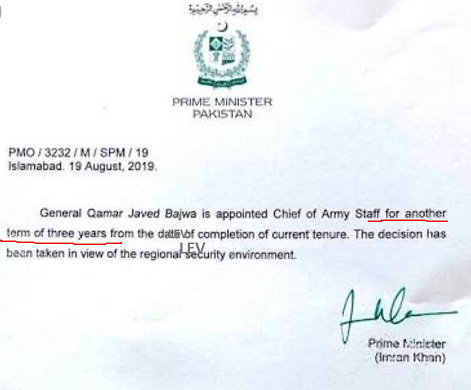 Extension for COAS of Pakistani Army, General Bajwa, came at the cost of jeopardizing careers of at least 25 officers from within the establishment. Bajwa had a tiff with his Corps commanders at GHQ (Rawalpindi) after the announcement was made, which was but expected, after all Musharraf's era was long gone– when officers never dissented. This event was followed by Azadi march, from Karachi to Islamabad, held under the leadership of Maulana Fazl on October 28. The march was expected to fizzle out soon after General Bajwa met the religious leader for a "discussion".
Interestingly, Imran Khan seemed to play no role either in the march or in trying to assuage the populace carrying out the march. He was the neutral party, as Pakistan was being turned into a kakistocracy by power hungry Generals and religious leaders. During his meeting with Maulana Fazl, Gen Bajwa had confessed to the leader of Azadi March that –"Neither you nor me can could minus him (Imran Khan)". His meeting with the Maulana came with some dose of threatening too. The statement as posted by one of the Pakisatni media house —"If Maulana insisted to wage a protest then some more MINUS could take place".

A few days later a blast in Karachi-Rwalpindi Tezgam train diverted the attention of Pakistani populace. Many sane minded Pakistanis did suspect if the impeccable timing of the blast had Pakistani Army's fingerprints on it?
The plot thickened when Supreme court of Pakistan declined to ignore the white elephant in the room and decided to prime itself for epic battle against COAS's extension. But there were lot of activities being carried out in the paraphernalia which had ISI's backing.
On 19th November, a retired major of Pakistani Army filed a case against General Bajwa claiming he's a Quadiani (Ahmadiya), ergo has no right to continue as COAS.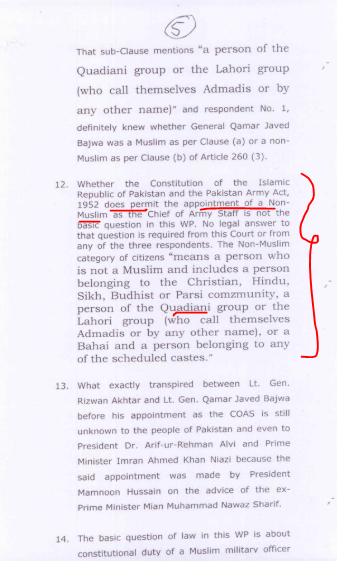 There are myriads of ambitious officers within the Pakistani Army who are waiting in line to be the next COAS, Gen Bajwa's extension had washed down their efforts. Avarice knows no bounds!! Greedy for power, officers are now using ISI against their own Chief.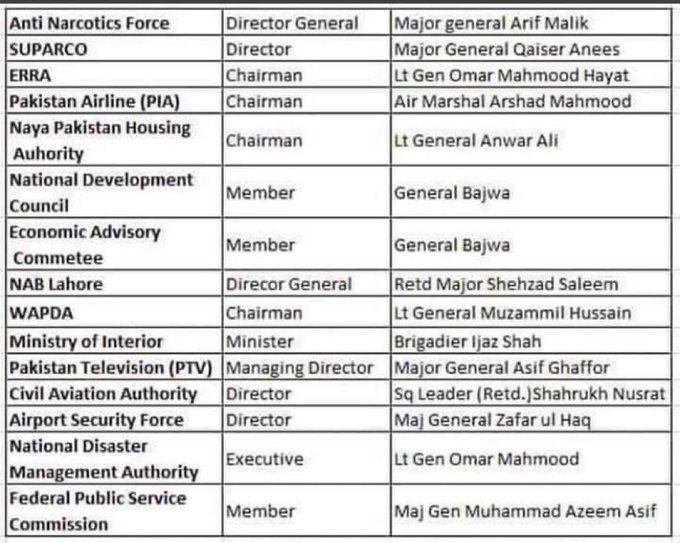 ISI was able to push the well-oiled-machine of its stooges within Pakistani government and in other democratic institutions to pressurize Genral Bajwa to step down. This also included the Bar council of Pakistan, which seemed to have developed a spine overnight and decided to go on a strike. Any sane minded person in Pakistan would not dare to stand against the Army, as doing so comes with certain caveats, as is evident after the abduction of dissidents bloggers and journalists few years ago. So who was supporting the mass protest against COAS of Pakistan? No points for guessing!!!
Under such circumstances it's not difficult to wrap one's head around the fact that the mass movement against Chief of Army staff was being invigorated by ISI— a coup against the COAS.
This video is a proof of how Pakistan zindabad movement had quickly transmogrified itself into ISI zindabad movement>>>
Pages from the case that was lodged against COAS>>>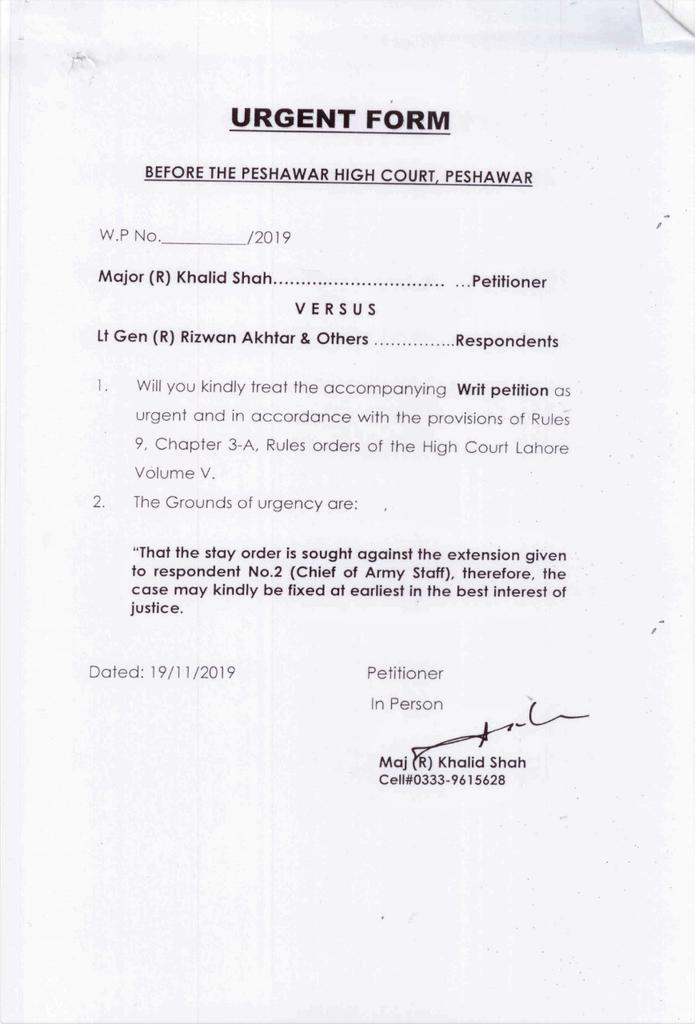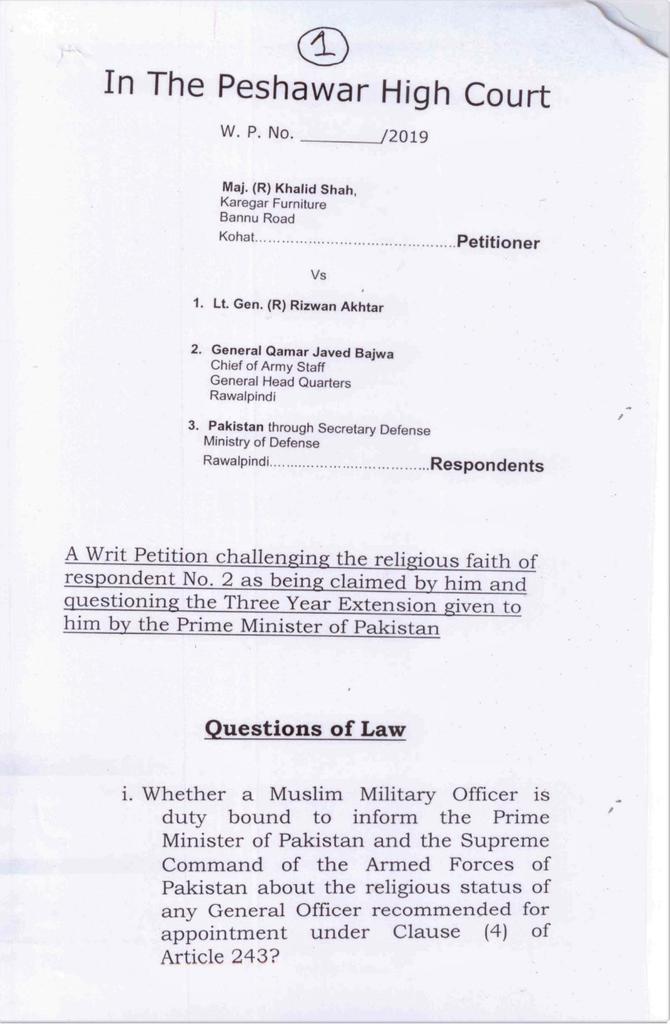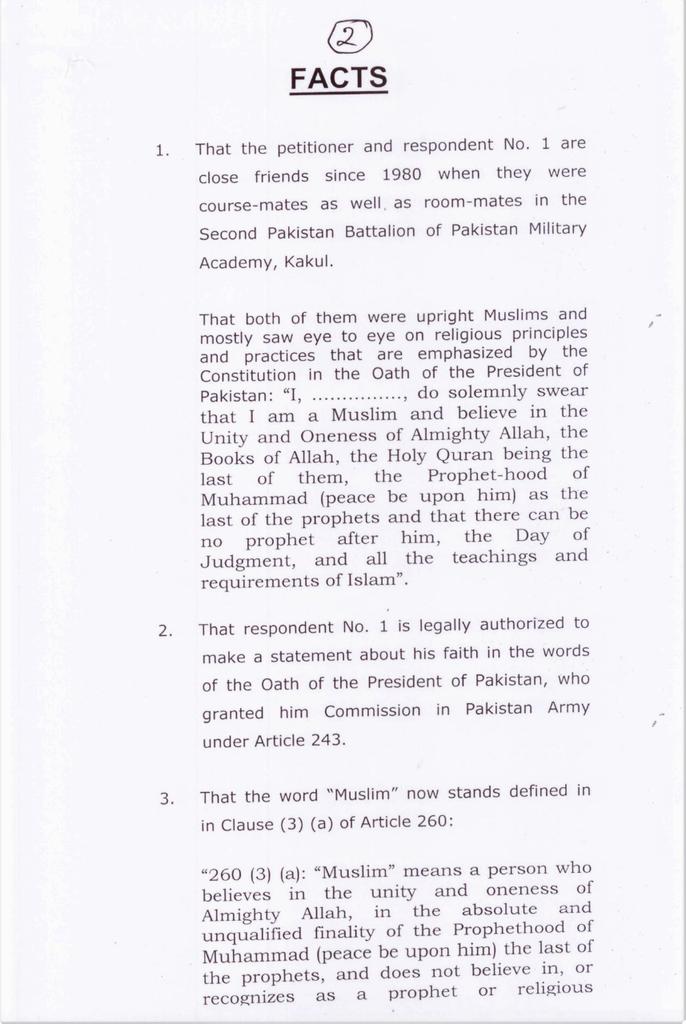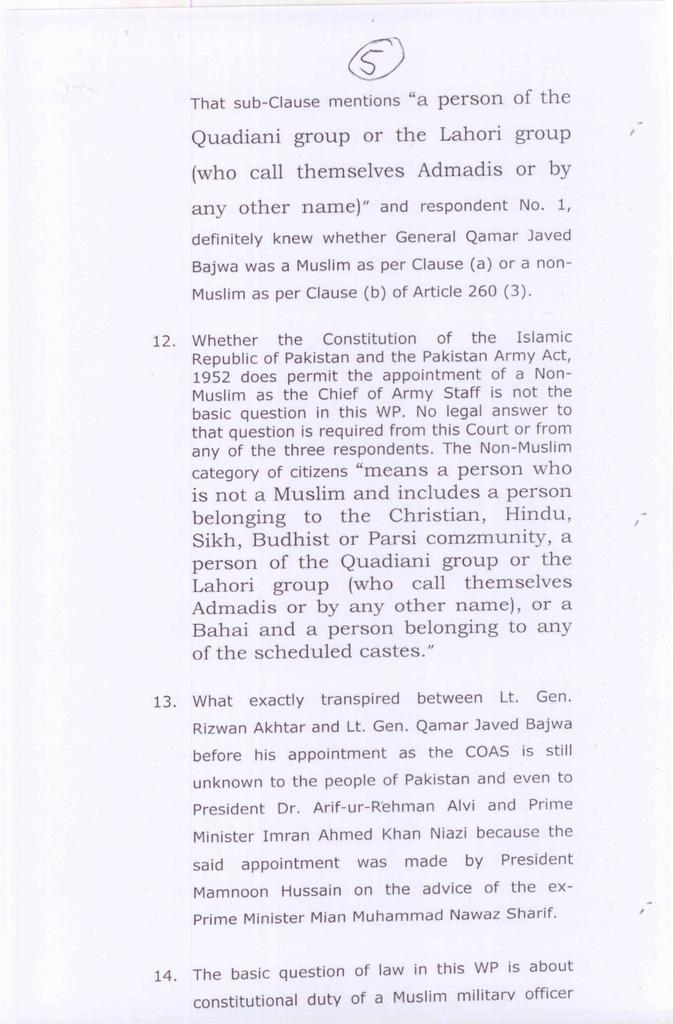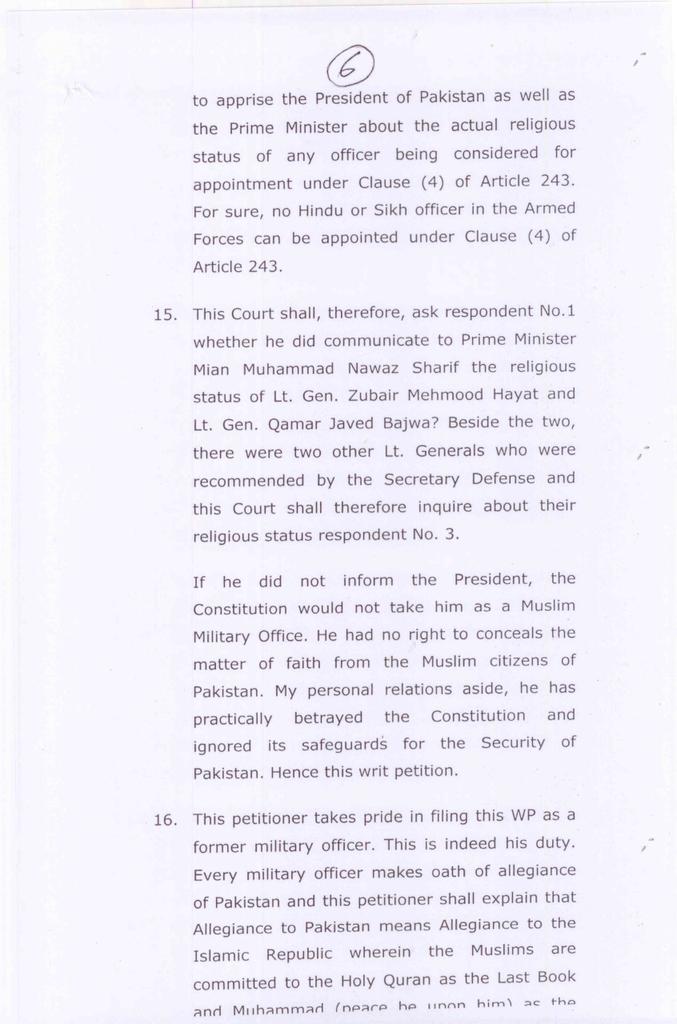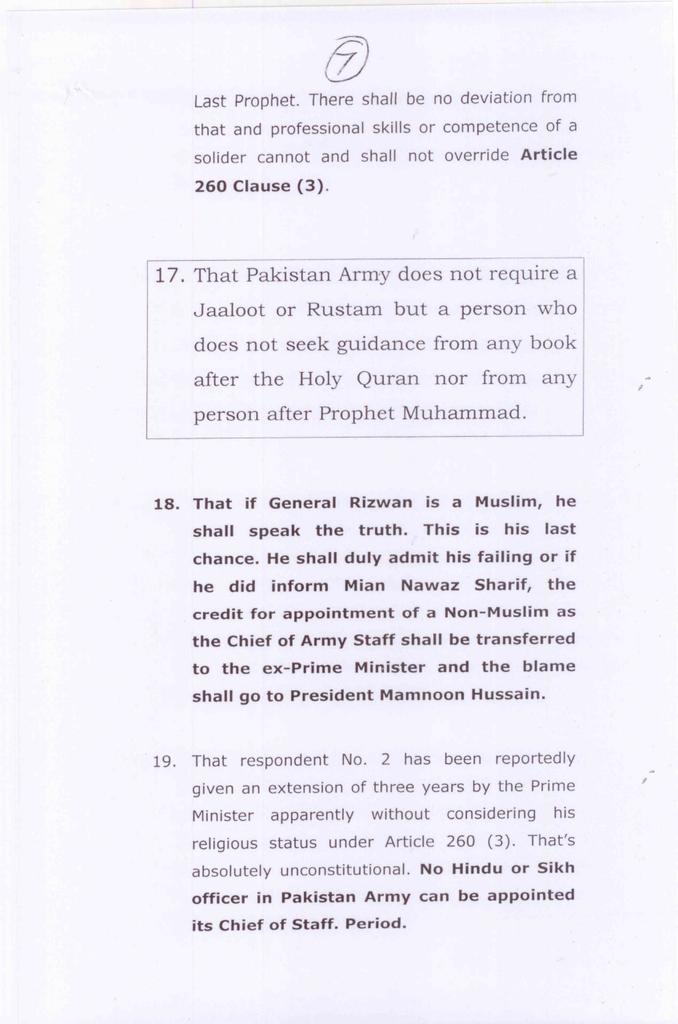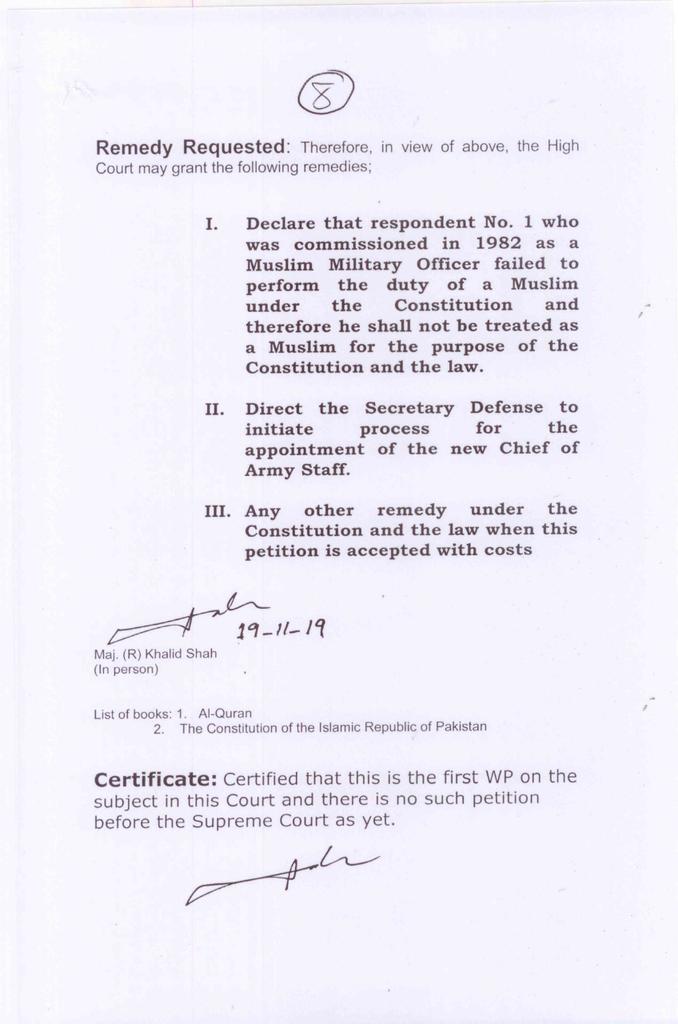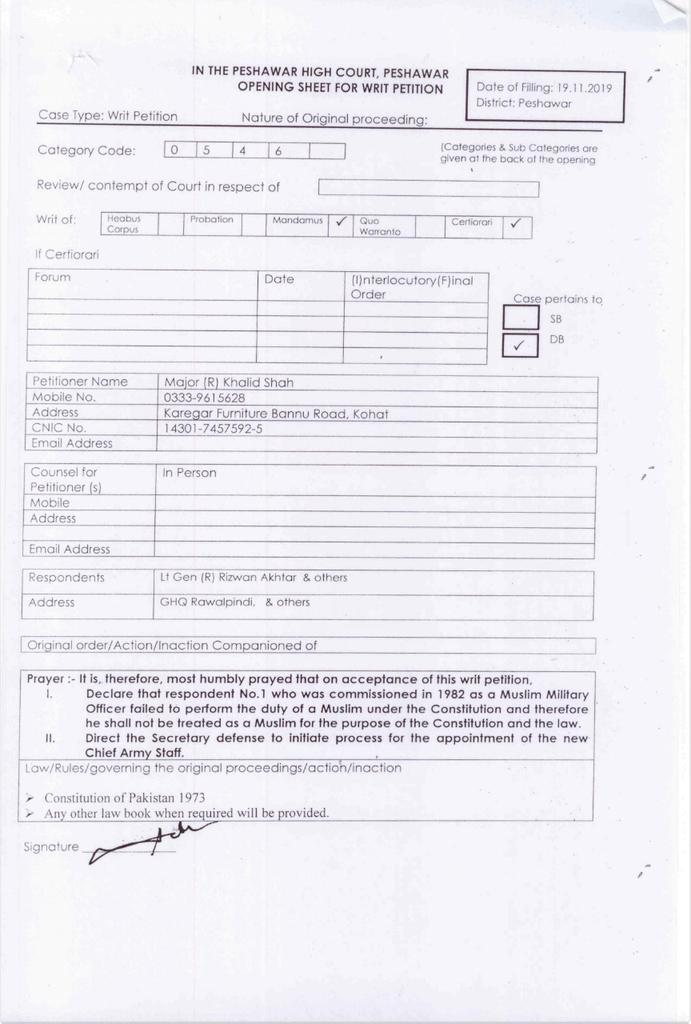 Article by Levina